PRODUCTS
Products
ALL PRODUCTS
BOLT
PIPE
PRETENSIONER PIPE
OIL JET
OTHER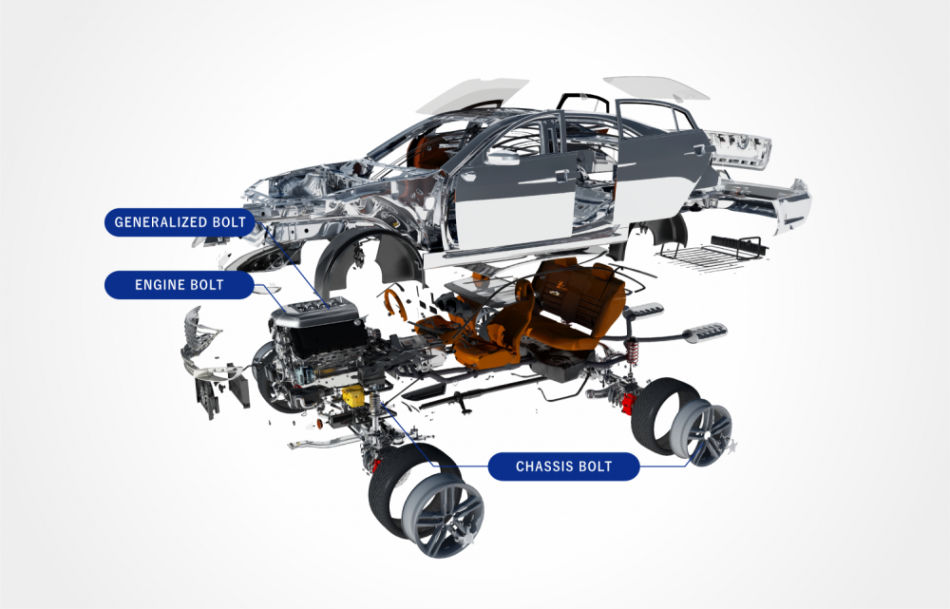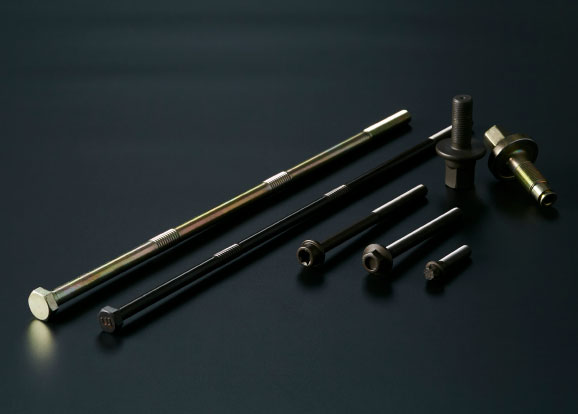 ENGINE BOLT
Engine bolt is assembled inside the engine, and constructs it.
This fasten such as cylinder head, connecting rod, and so on.
Engine bolt is required high degree of precision, high strength, and high reliability We do integrated manufacturing for all of production process within our firm.
CYLINDER HEAD BOLT
Cylinder head bolt has a function that not leak burned gas inside cylinder, and not transform minor diameter of cylinder by tension.
To realize these function, it is necessary to generate stable tension
In order to do it, we manage the shape size of bolt, strength, and surface condition at high degree of precision.
CONNECTING ROD BOLTS
Connecting rod bolt fastens connecting rod assy which do both-way rotational motion inside cylinder
It has a feature that not separate connecting rod assy which move at high revolution
In order to complete the function, it is necessary to generate and keep stable and high tension
Details

Close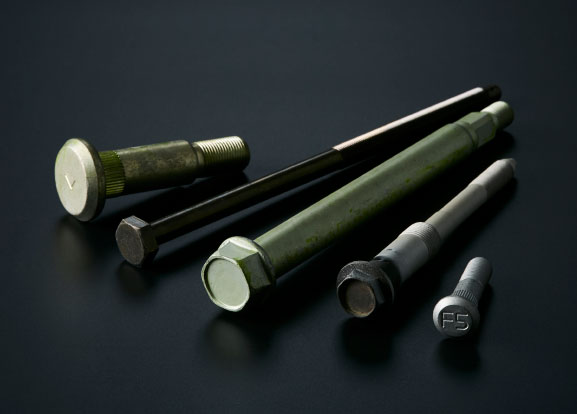 CHASSIS BOLT
Chassis bolt fastens suspension component parts such as suspension, brake, steering, wheel, and so on.
For example, suspension bolt, which support the part of curb weight, and that is required high strength and tension.
HUB BOLTS
Hub bolt is the bolt that fasten tire and hub.
It propagate driving force and steering force to the road through tire.
There's a jagged part, which is called serration, between header and thread, and press this part into hub.
By pressing into hub in serration, it avoid constrict of nut and co-rotation for unfixing operation.
Hub bolt is important part, so it is required to be high quality than other bolts.
MAGNI PROCESSING
Most of chassis bolts are faced to air, so the function that not get rusted the surface of bolts is required.
We are the first Japanese certified applicator for MAGNI processing, and we're carrying out MAGNI coating within our firm.
MAGNI coating is ultra thin film coating that is completely chrome-free and high corrosion-proof, and it applies ELV Directive.
Details

Close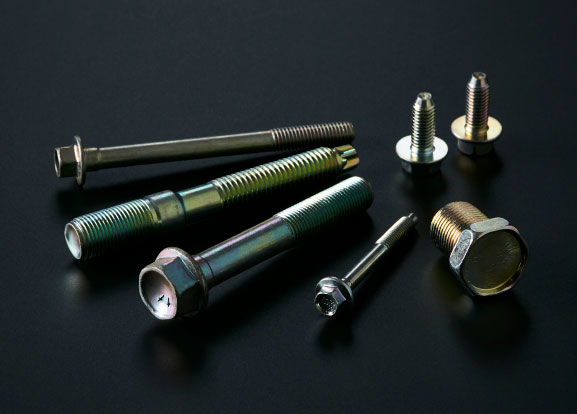 GENERALIZED BOLT
We produce standard bolts for clients.
We manufacture the bolt that apply shape and strength designated by clients.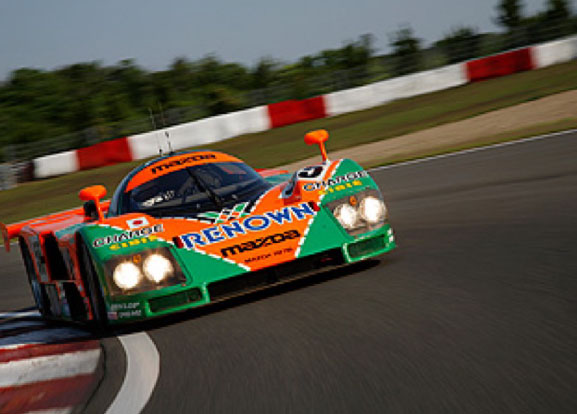 MAZDA 787B HIGH STRENGTH BOLT FOR ROTARY ENGINE
MAZDA 787B, the champion of Le Mans 24h race used our high strength bolt.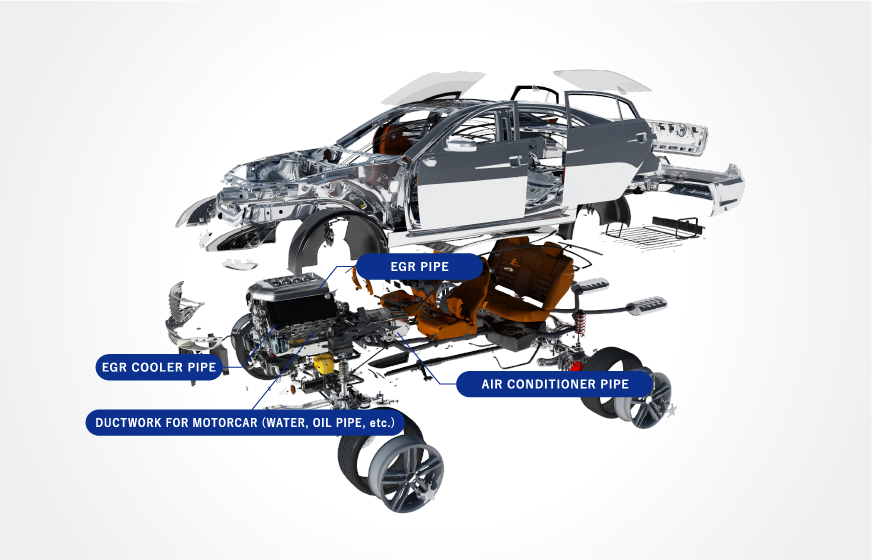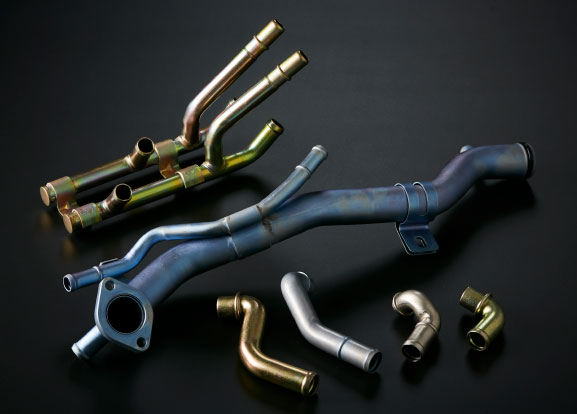 WATER PIPE/OIL PIPE ETC.
Our pipe for motorcar uses minimal bending and 3 dimension minimal bending to meet strict layout requirement of engine room.
WATER PIPE
Waterpipe is the product to carry coolant water. carbon steel pipe is used as the material pipe.
We produce from large diameter pipe to minor one. Also, we have the technology to accept minimal bending which clients require.
OIL PIPE
Our oil pipe is produced by 3 dimension minimal bending.
3 dimension minimal bending is the technology that bending radius is less than 1d and shape the bend continuously.
The merit of 3 dimension minimal bending is that we can meet clients' layout requirement.
In order to achieve 3 dimension minimal bending ,we're make bend processing machine within our firm.
Details

Close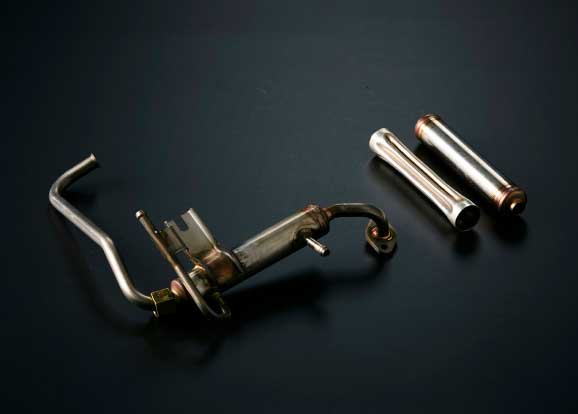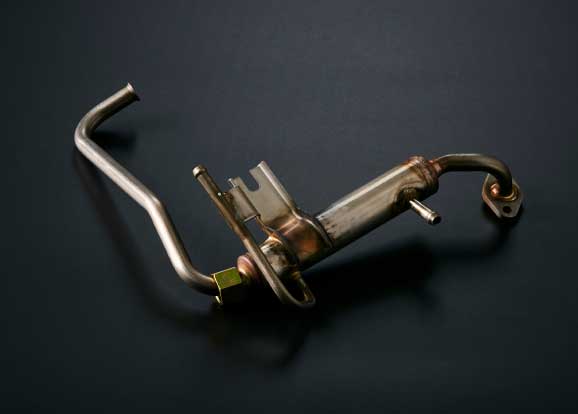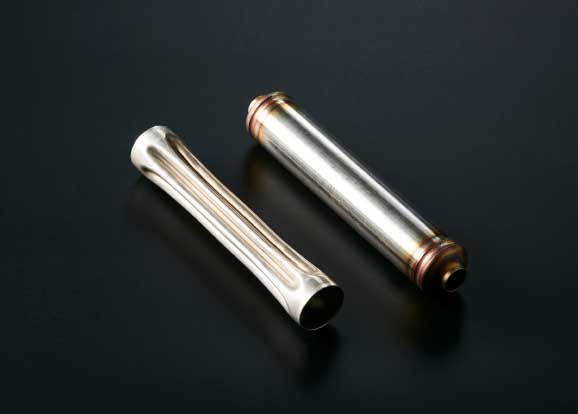 EGR COOLER
EGR cooler cools a part of ejected car exhaust and usher in intakes gas side.
It tries lowering of nitrogen oxide through cycling car exhaust.
Also, it may lower pumping losses.
Our EGR cooler (heat exchanger) uses double pipe.
DOUBLE PIPE EGR COOLER
Our EGR cooler uses simple double pipe. Cross section surface of heat-transfer pipe is petal shape, and we have high amount of heat exchange at small space
In addition, we have patent about how to manufacture heat-transfer pipe and the shape of heat exchanger, and we also have the technology that can develop and mass-produce the product which meet home and abroad clients' requirement.
Details

Close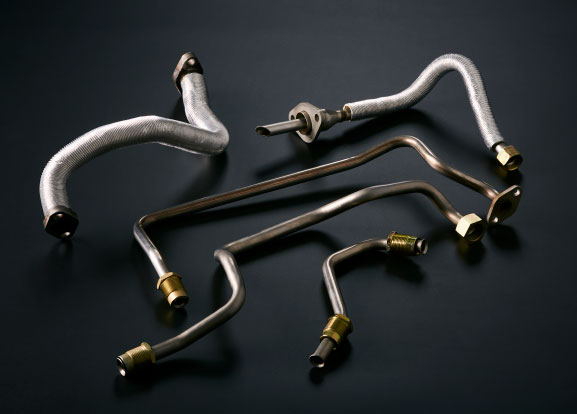 EGR PIPE
EGR pipe needs high temperture strength and corrosion resistence, so SUS material is used as material.
In addition, it is neccesary to micrify flat for bend processing of pipe to reduce passage resistence of exhaust
COOL EGR PIPE
This is one of the way to reduce toxic gas included in exhaust and used as exhaust passage of exhaust recirculation equipment
Heat exchanger effectiveness and lapse-rate of Nox is high because coolant water stream inside heat exchanger in this product.
Details

Close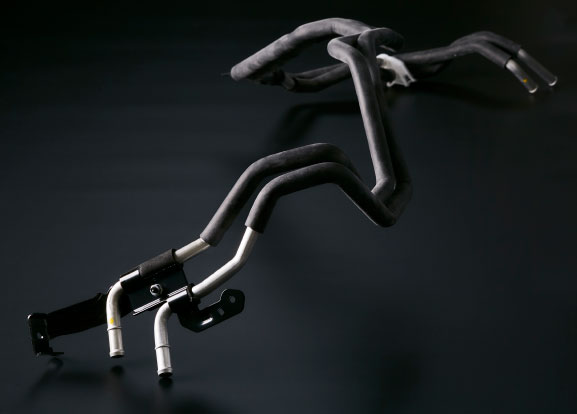 HEATER PIPE
Heater pipe is for warming car interior.
Our heater pipe uses alminum clad(double pipe), and required high-precision bending technology.
HIGH PRECISION BENDING TECHNOLOGY
Our heater pipe meets the layout of auto body, and it is difficult to get degree of accuracy for bend processing because the pipe is long relatively.
We offer the product clients will be satisfied by using bending technology we've been acumulated for many years.
Details

Close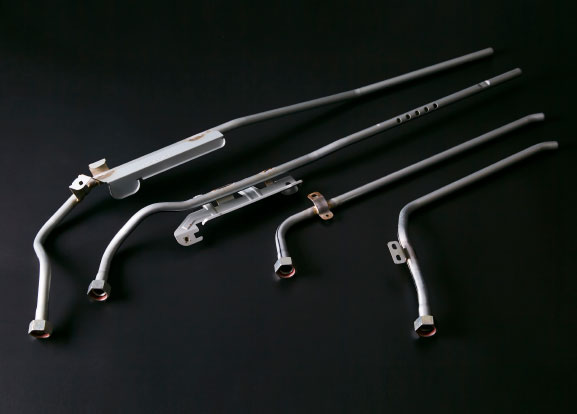 CURTAIN AIRBAG PIPE
In regards to safeguard for motorcar, we produce curtain airbag pipe above and beyond pretensioner pipe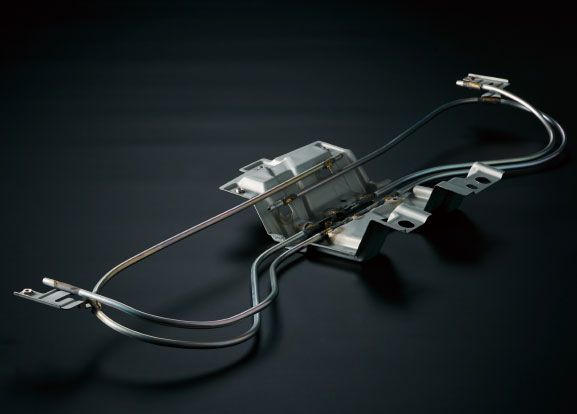 SUN ROOF PIPE
This pipe makes up drive unit assy that open and close sun roof.
Sun roof pipe is required to have complex and high accracy shape to apply restriction of roof layout.
In addition, it is required to have silence of noise between pipe's inner wall and drive cable when sunroof is opened and closed.
APPLICATION OF OWN BENDING TECHNOLOGY
Sun roof pipe is required to have restriction for layout and silence for activating sunroof.
Therefore, bending shape of sunroof can't be processed by bender (bending processing machine) in the marketplace.
We realize bending shape required by our clients through our own bending technology.
Details

Close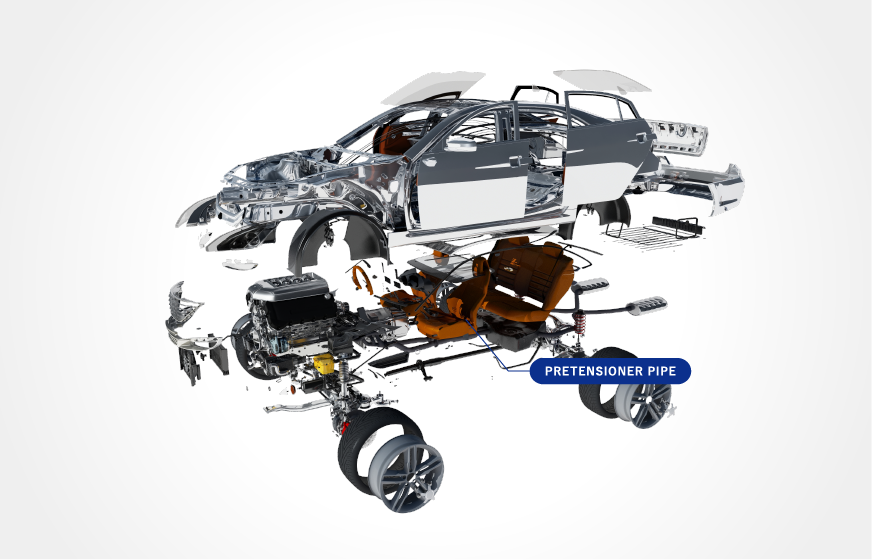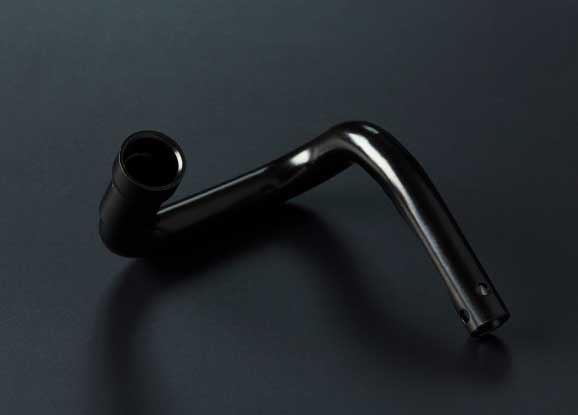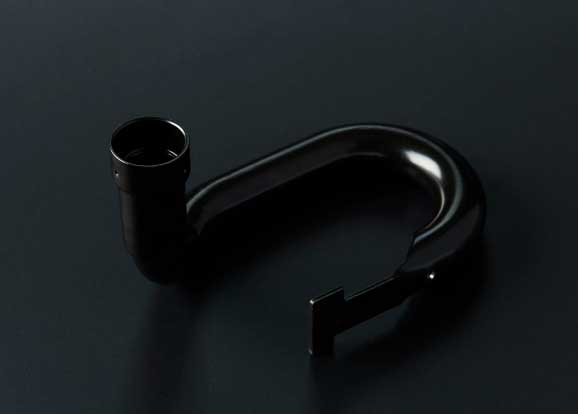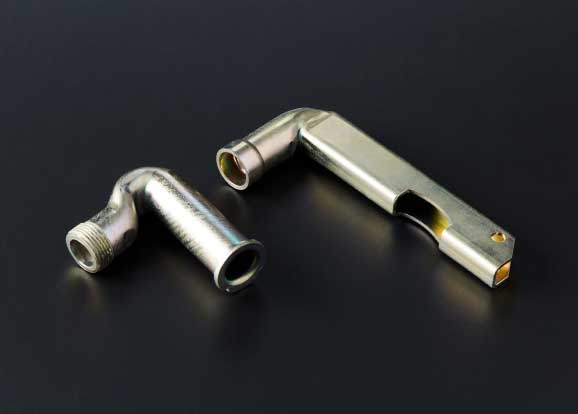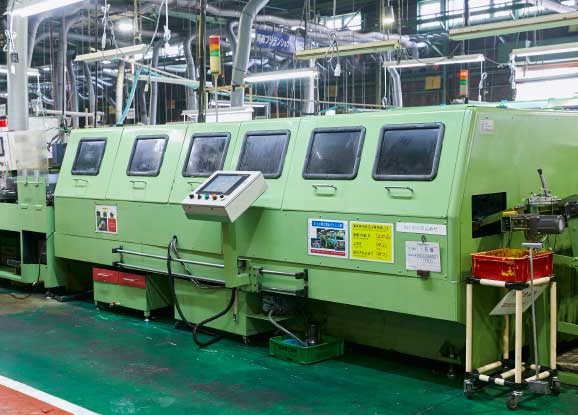 PRETENSIONER PIPE
Pretensioner pipe is component part of pretension system that hold crew's body to seat side at early time of crackup.
Pretensioner pipe is required to have stiffness for bearing inflator's gas tension and accuracy for activating parts such as piston, ball and others.
Our pretensioner pipe is manufactured through our own forming technology(equipment).
GLOBAL SUPPLY BY UNIFORM QUALITY WORLDWIDE
We manufacture pretensioner pipe(tube cartridge) in 3 countries include Japan, China, and Mexico.
Production equipment of pretensioner pipe is designed and made in Japan , and placed and worked in 3 countries each.
We realized uniform quality worldwide by supplying similar technology, equipment, die, and quality certification to main safety-part maker around the world We put quality first, and got high evaluation as competitive product. As the result, we're handling a trade with a number of big manufacturer of seatbelt
Details

Close

PRETENSIONER PIPE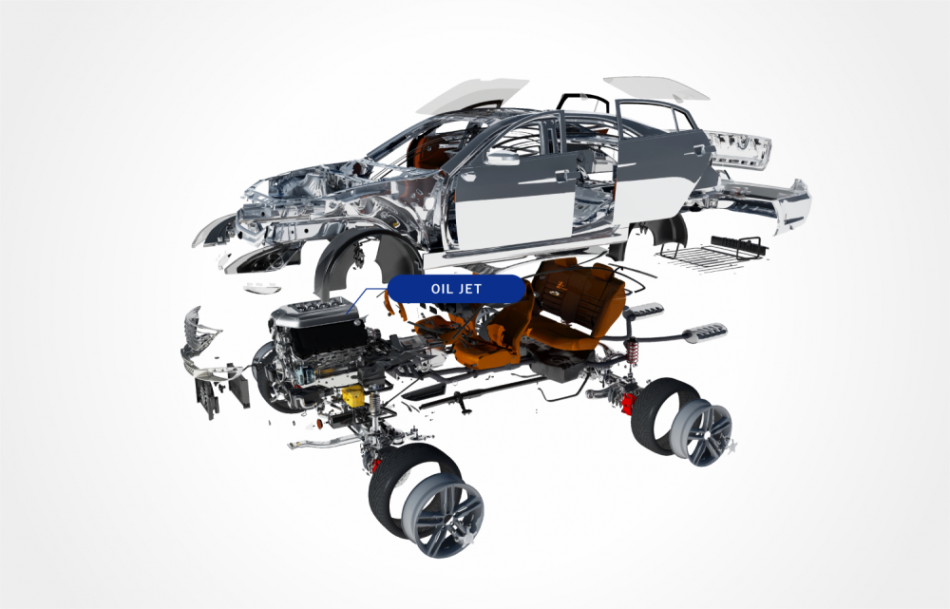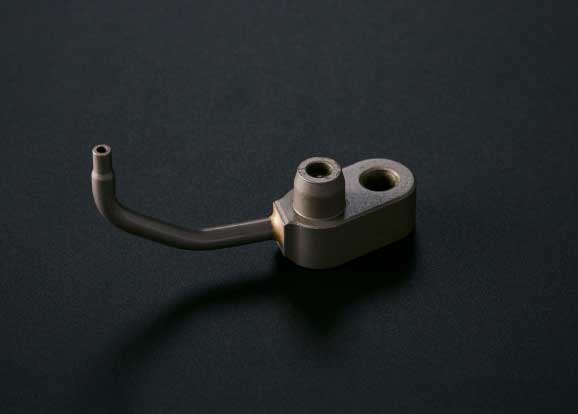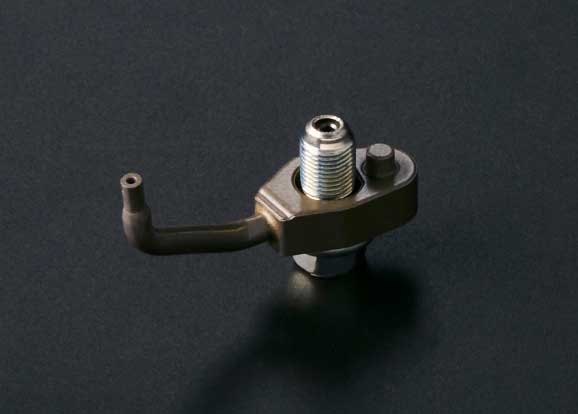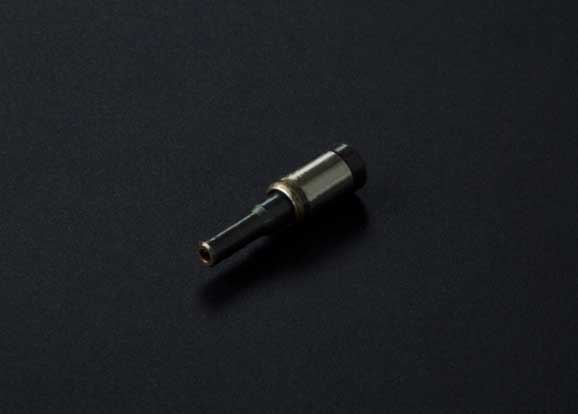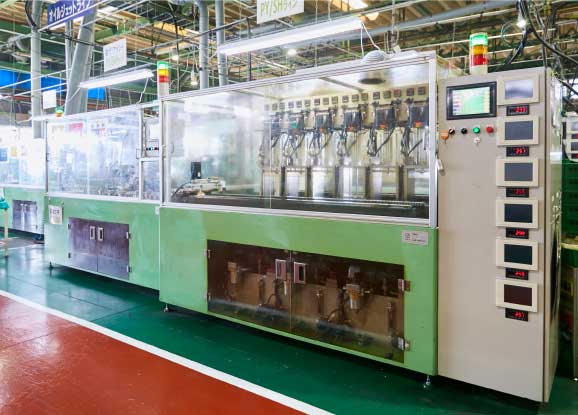 OIL JET
Oil jet lower heat of piston which is produced through burning by spraying engine oil to backside of piston
We suggest the shape meets form of engine and layout inside of engine Also, we develop high functionally oil jet that controlled spray characteristic, and less expensive oil jet.
1 PIECE OIL JET
Our 1 piece oil jet is the product that combined valve and nozzle. By combining, we realized cost reduction.
Also, housing of our oil jet uses sintered material, and shape flexibility of internal passage is high. Therefore, this product meets performance that clients require(the feature of oil discharge).
PLUG TYPED OIL JET
Plug typed oil jet is used by pressing ( squeez ) into main bearing of engine block
It is used to engine that is strict for layout because it is small and simple.
※We have other past record of mass production that meets clients' requirement such as 2 pieces oil jet.
Details

Close

OIL JET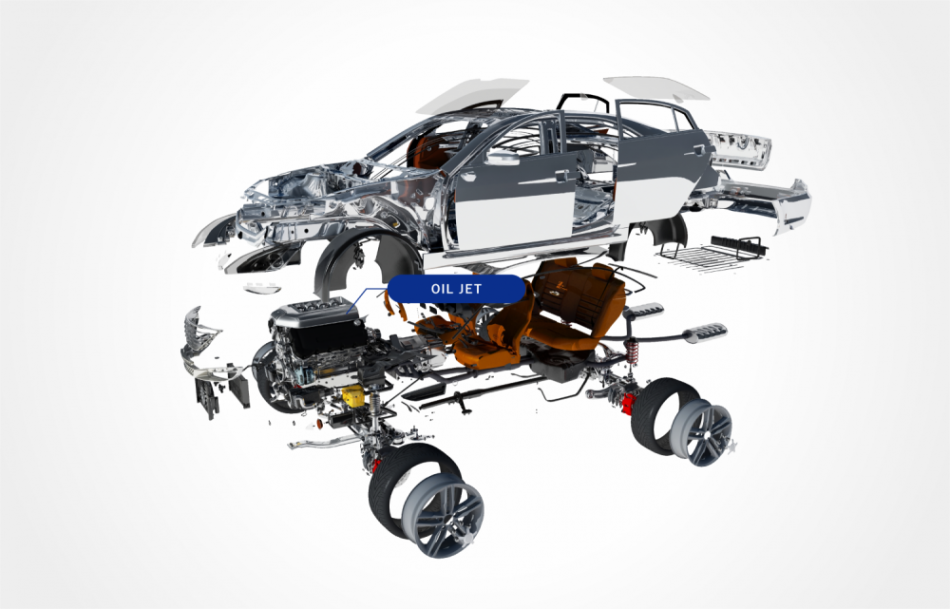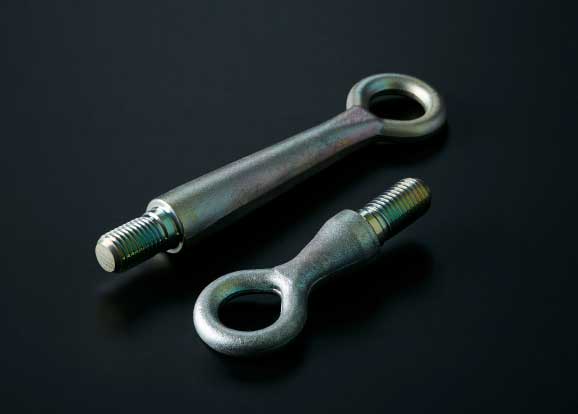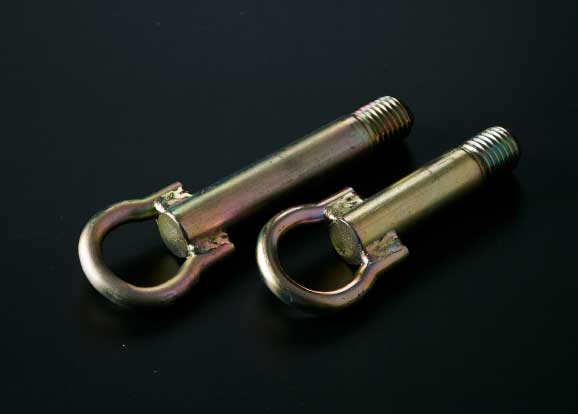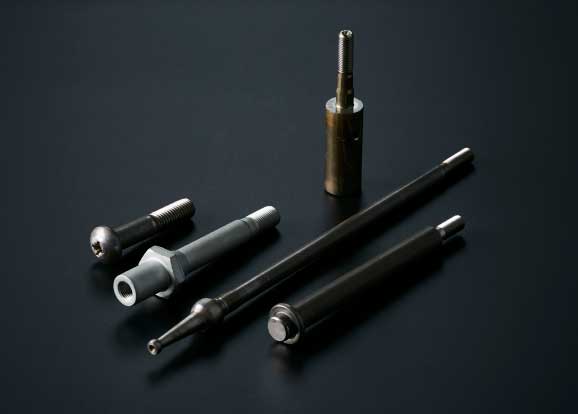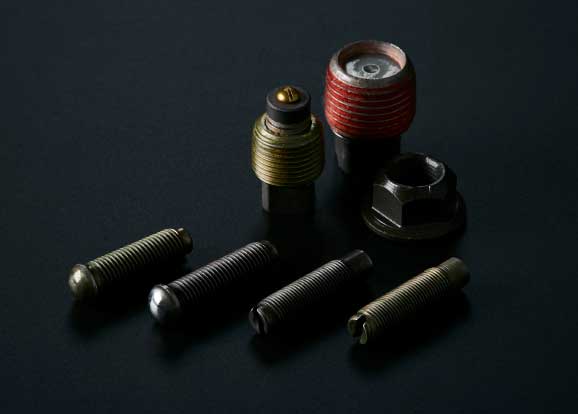 PARTS PECUIAR
We manufacture several parts such as towing parts(towing bolt) for towing motorcar, parts(hook) for indicating muffler, and so on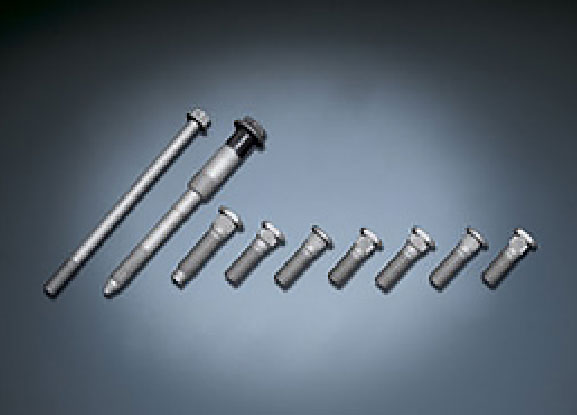 MAGNI TREATMENT
We became Japan's first certified applicator in MAGNI treatment,
and MAGNI coating is used in our firm.
MAGNI coating is completely chrome free, and it has high corrosion
resistence and ultra-thin film coating that suit for ELV.

PARTS PECUIAR

MAGNI TREATMENT