TECHNOLOGY
Technology
FUNCTIONAL DESIGN TECHNOLOGY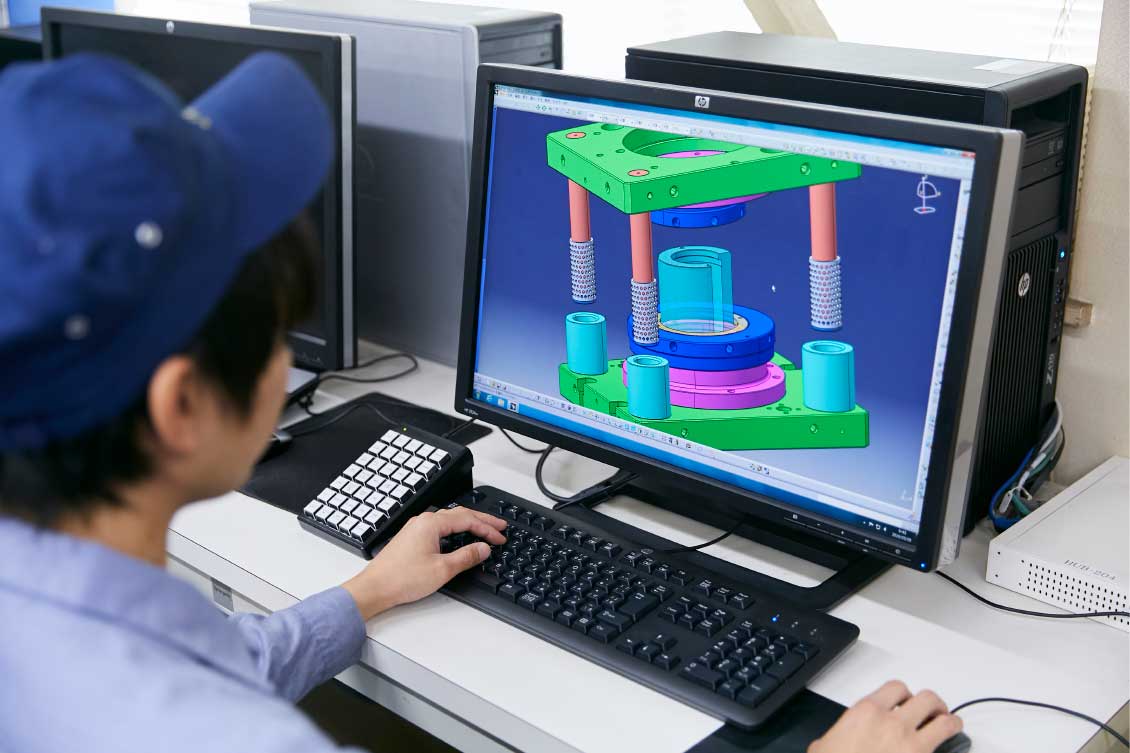 For meeting needs such as low-fuel consumption, weight saving, and environmental responsiveness,
we pursue summit-level functional spec by leading edge technological development
We have our own patent such as designing that got from VDI2230(calculation of high-strength thread fastening), and mechanism to evaluate flow property of oil jet
DESIGN VERIFICATION TECHNOLOGY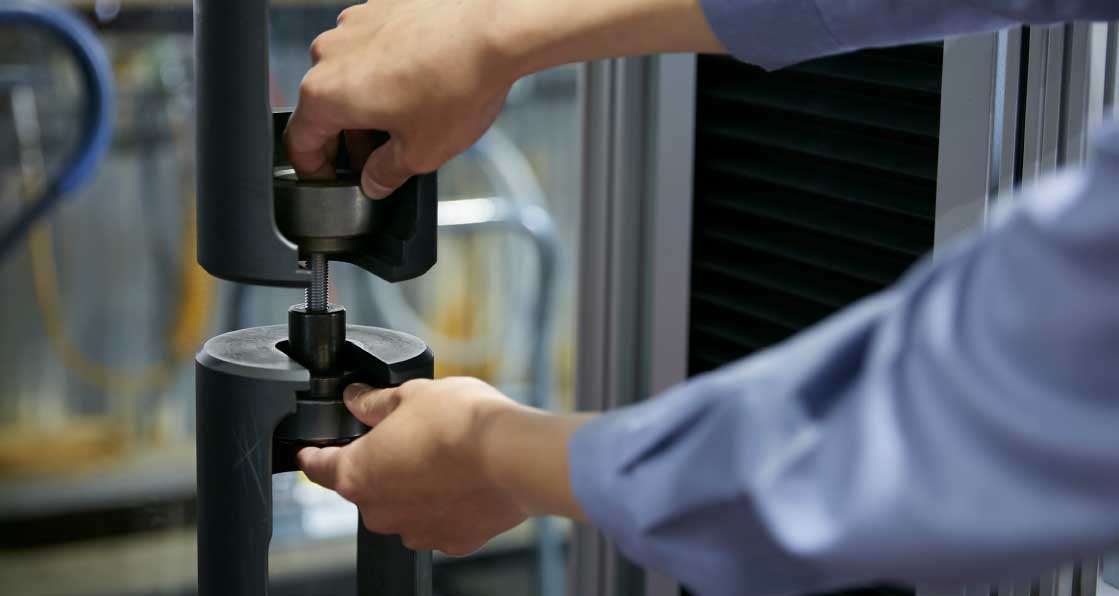 We're Japan's first company that got ISO/TS16949( designing motorcar products/ development, production, and quality system for relative fixing and servicing
We take advantage of self-manufactured own testing-machine, and realize the standard that meets requirement from all of makers around the world through strict validation of evaluation.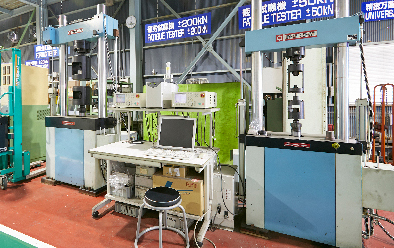 STRESS TESTER 50KN 200KN
Bolt and products under development.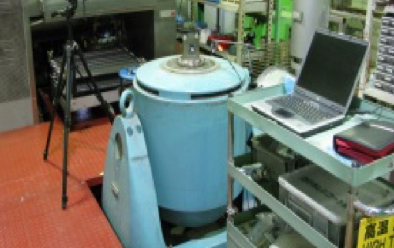 VIBRATION TESTER
Resonance point and durability.
OIL-JET FLOW TESTER
Flow characteristics, valve pressure and target hitting rate.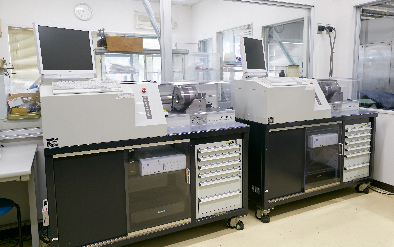 BOLT TESTER
Tightening characteristics, tightening force for axis, torque, coefficient of friction.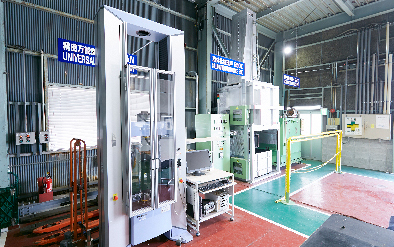 PRECISION MULTI-PURPOSE MACHINE
Evaluate tensile strength,
elongation, squeezing of bolts
and joint strength of pipe, and so on.
PROCESSING TECHNOLOGY FOR BOLT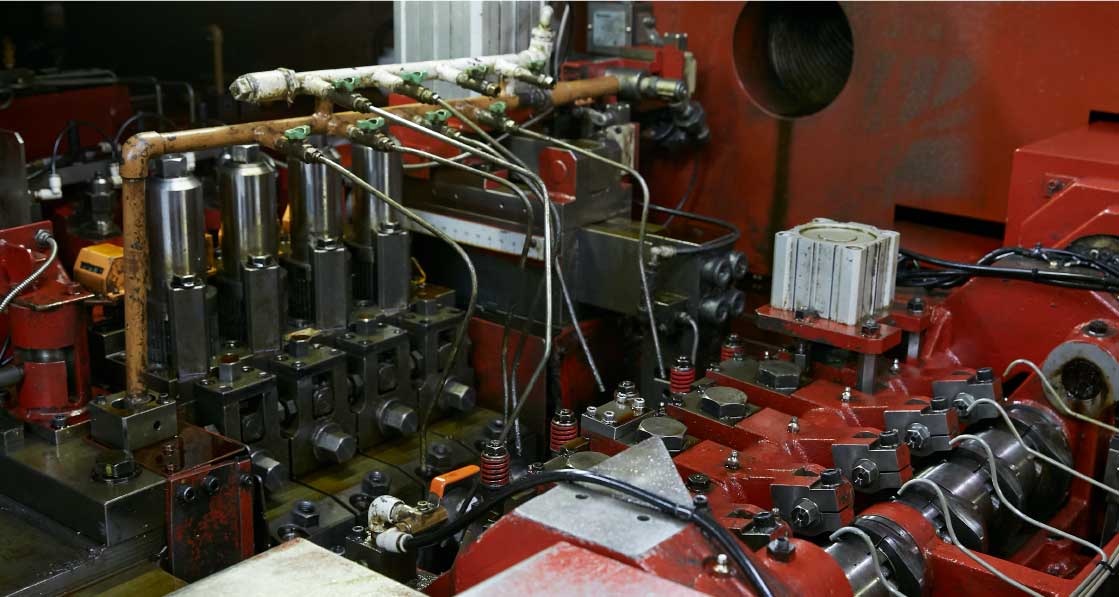 High strength bolt for car engine which is required stiffness as well as lightweight properties.
Our technology level is world class standard, and our product was used as rotary engine of MAZDA 787B, the champion of 24 Hours of Le Mans.
COLD FORGING
1. Challenges higher speed and more accurate production. Integrate die design experience with bolts and nuts production.
2. Archive smaller and thinner thickness parts using forging and hardening process.
PLASTIC REGION
1. Light weight applying various plastic-forming processes and experience.
2. Rolling, extrusion, tube-bending, spool, deep drawing, hydraulic bulge, and hydraulic opposed-type stamping.
3. Applicable to plates, shafts or pipes.
SURFACE TREATMENT
1. High heat resistance and anti-friction on the surface of steel applying functionally graded materials.
2. Control friction coefficient of the steel.
FACILITY DESIGN AND FABRICATION METHOD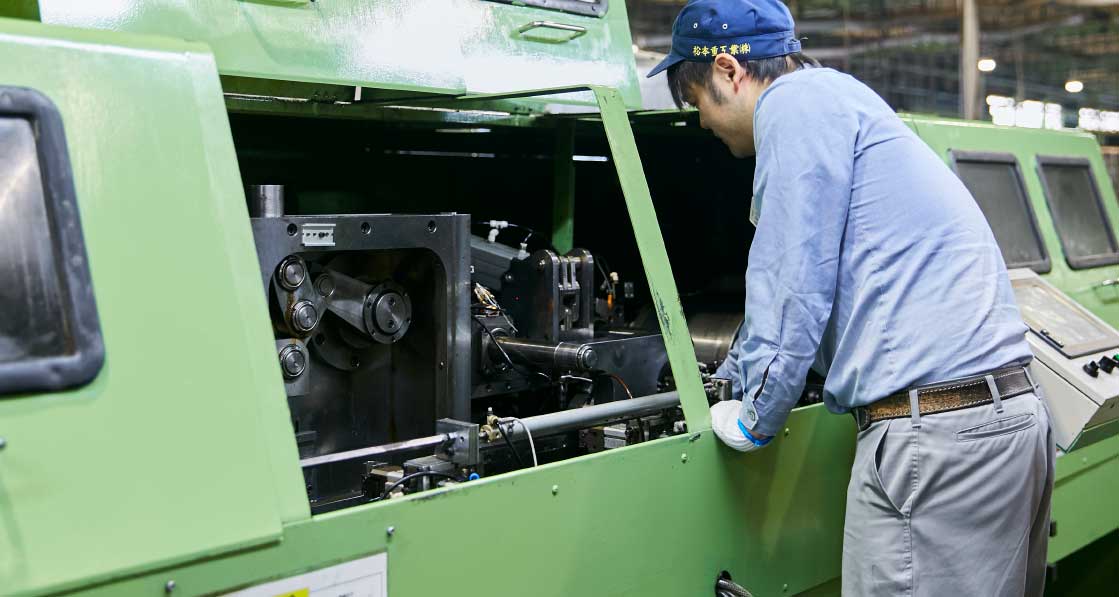 Go ahead with self-manufacturing of equipment actively, and deal with efficient production and man-power saving.
Produce the product that has high performance inexpensively by producing developed product through advanced equipment.
PIPE PROCESSING TECHNOLOGY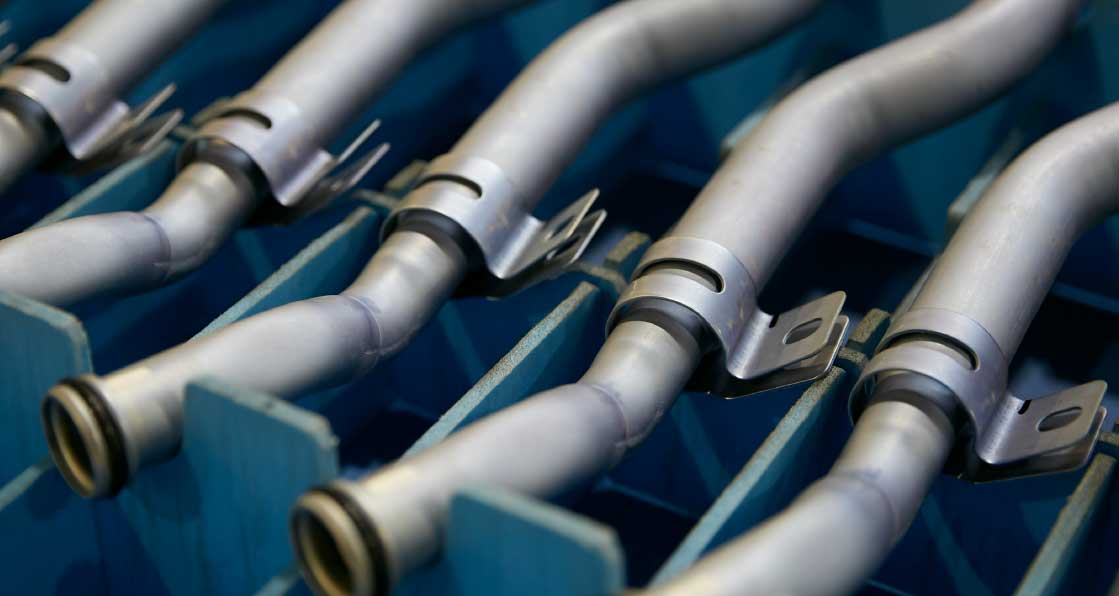 Oil jet for improvement of fuel efficiency and pretensioner pipe, that is important part for seatbelt is used in car line of a number of automaker
Pretensioner pipe is supplied from China and Mexico, and we accept the global demand from clients.